Enterprise CP: Vital Link in the Food Shelf Supply Chain
Tuesday, October 13, 2020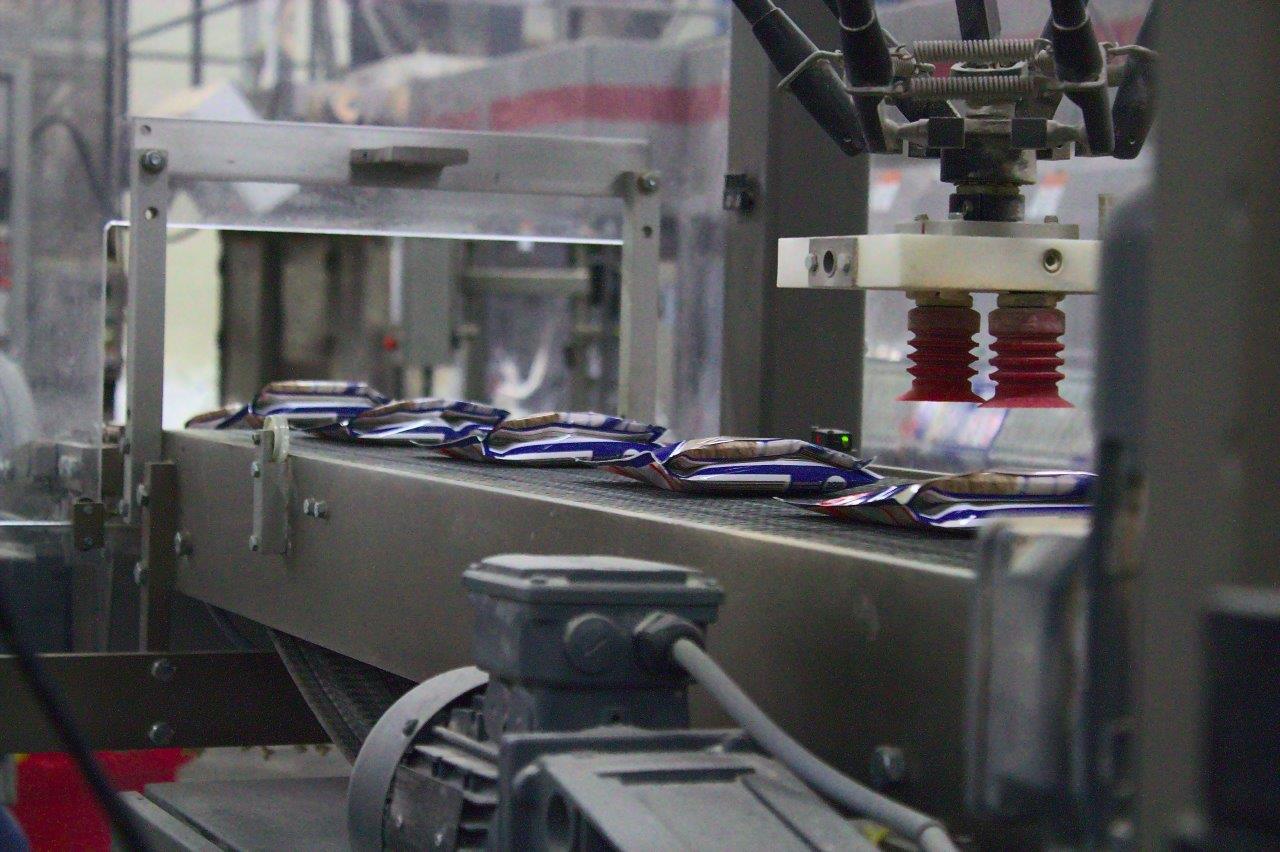 Nearly all of our grocery shopping begins at home when we sit down to make "the list," that hand-written scrap of paper of the food items we need to fill up our pantry. As is the case in most homes, when the shelf gets low, it's time to go. When it comes to filling the grocery cart, we rarely question the availability of our favorite foods being on the store shelf. Questions like where does it come from and how does it get there are not usually in the thoughts of most consumers. So, you may be surprised to learn that one of the leading packagers of pasta products is located right here in Long Prairie.
Enterprise-CP, LLC. (ECP) is a newcomer to the food shelf market and is growing rapidly. In 2015 ECP was founded and leased space in the old Kmart building in Alexandria Minnesota. ECP is a packager of short-goods pasta based meals. The pastas, such as elbows, shells, and elbow spaghetti, are combined with other ingredients and packaged as food shelf style boxed and pouch meals like macaroni and cheese, and skillet dinners under the Premier Pantry brand and other private label brands. In addition to the pasta products, the firm also packages pancake mix. flake potato, and stuffing.
It didn't take long for ECP to be bursting at the seams in the old Kmart space. Fortuitously for them, the LSC Communications building in Long Prairie became available with over triple the space. By early 2020, ECP was moving its headquarters and machinery, hiring office staff, and increasing production staff. To manage the rapidly growing operation, ECP brought Nolan Wolkow on board as president of the Long Prairie plant. Wolkow brings with him a wealth of facility management experience, most recently with SunOpta Foods in Alexandria.
Currently, ECP sources its pasta from a plant they're leasing in Cando, North Dakota, in the heart of the durum wheat belt. The Cando plant has 2 short goods pasta lines and a flour mill. Wolkow explains that semolina is made from durum wheat which is used for making high quality pastas. The pasta arrives at the plant in Gaylord totes, large bins lined with durable polyethylene for cleanliness. In the near future Enterprise CP anticipates putting in their own press to make pasta right on site. Once the pasta is inside the facility, it is conveyed into the filling equipment where it is packaged into individual units for sale.
In Long Prairie, ECP employs around 65 full-time workers, with the occasional need for temporary contract labor based upon production volume. We have a variety of jobs within the plant, says Wolkow. "We have operators, assistant operators, maintenance techs, shipping and receiving personnel, material handlers, and palletizers, plus auxiliary help, whether it's for cleaning or making our cheese blends, or putting ingredient packets into our loading equipment." The Long Prairie plant operates three eight-hour shifts, five days per week. There are five production lines in total.
Getting a new facility up and running, all the while expanding and dealing with the issues around the coronavirus pandemic has been a challenge. After the move to Long Prairie, Wolkow is proud of the work the ECP team does to repurpose and modify their existing machinery to meet their needs. "We've got a very versatile staff with some good engineering and assembly backgrounds who have the ability to take a machine that used to do something else and modify it to meet the company's needs.
Products from the ECP plant in Long Prairie don't just stay in Minnesota, they go all over the country. ECP's house brand, Premier Pantry, is distributed throughout the nation to various retailers and food bank distribution centers.
In the country's current economic picture, the pandemic has resulted in a decrease in people eating out, resulting in a higher demand for food staples on the store shelves. Producers like ECP are running at full capacity, but for Wolkow, that's a good problem to have. "If we had the capacity today, we could fill it," says Wolkow. "We're looking at putting in another production line, hopefully in the next six to eight months. That's the fun part, getting to see our business grow, taking advantage of new opportunities and working with new customers.". "That makes it exciting every single day." This year, Enterprise CP expects to ship about 50 million units of product out of its Long Prairie facility. Their goal is to double that in the coming year.