Thriving Women-Owned Businesses in the Long Prairie area: Driving Local Economy and Inspiring Entrepreneurship
Friday, March 24, 2023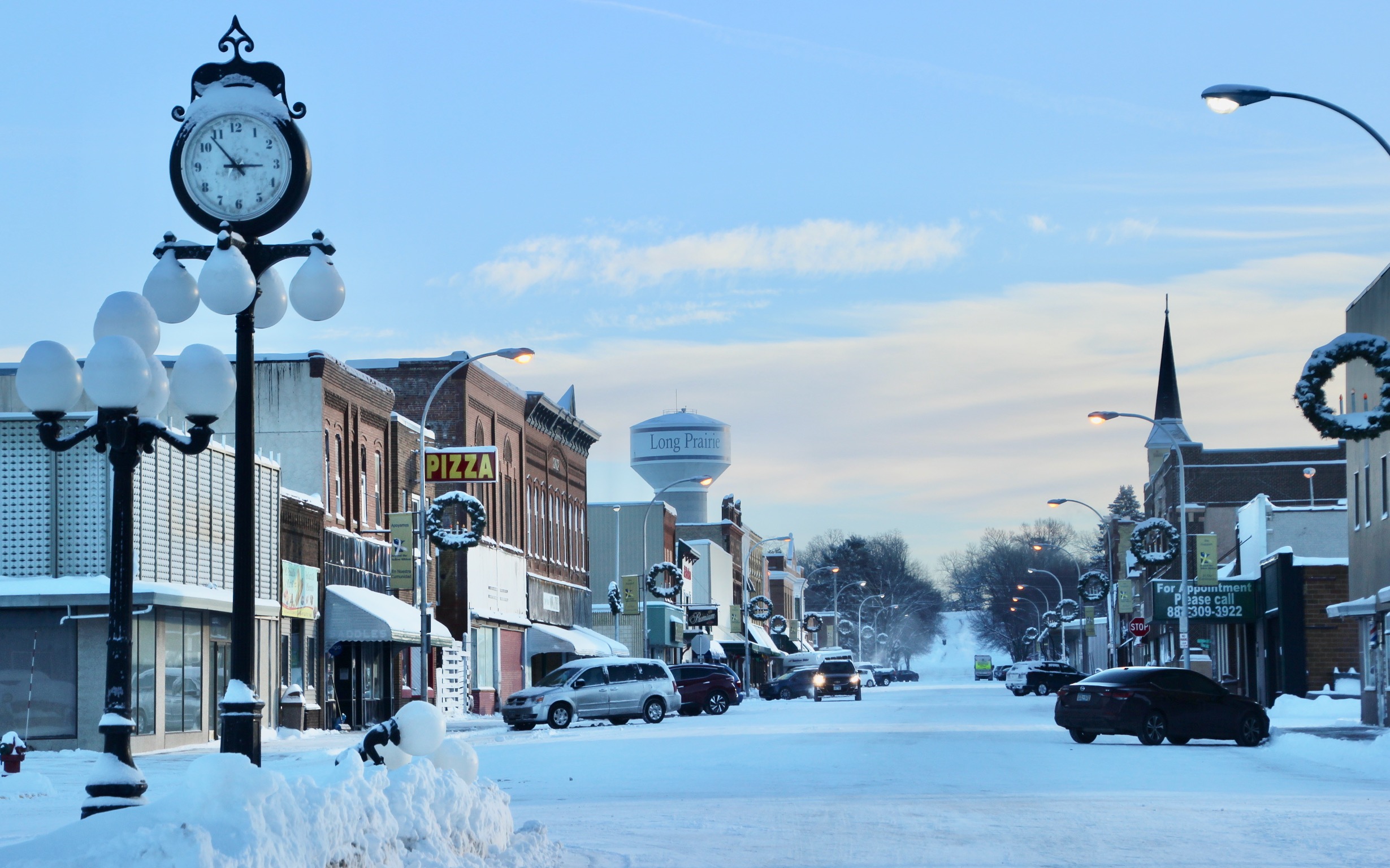 Women-owned businesses are becoming increasingly common in cities and towns across the United States, and Long Prairie, Minnesota is no exception. This small town in central Minnesota is home to many women-owned businesses, which play a vital role in the local economy and community.
The success of women-owned businesses in the Long Prairie area is a testament to the entrepreneurial spirit of women in rural communities. Many of these business owners have faced significant challenges, including limited access to funding and resources, as well as the unique obstacles that come with running a business in a small town. Despite these challenges, these women have persevered and built successful businesses that are an integral part of the Long Prairie community.
The Long Prairie area is home to many women-owned and co-owned businesses, including hair salons, a hotel, an insurance agency and many more . These businesses not only provide important goods and services to the community, but they also help to create jobs and stimulate the local economy.
The presence of women-owned businesses in the Long Prairie area also reflects a broader trend across the United States. According to a report by American Express, women-owned businesses are growing at a rate of five times the national average. This growth is not only good for individual business owners, but it also has a positive impact on the broader economy.
Long Prairie, Minnesota is experiencing a surge in women-owned businesses, with many entrepreneurs taking advantage of the unique opportunities available in this small town. These businesses are thriving, thanks to the hard work and dedication of women who are committed to building successful companies.
One reason for the growth of women-owned businesses in the Long Prairie area is the supportive community that exists in this town. Local organizations and groups offer resources and support to entrepreneurs, making it easier for women to start and grow their businesses. In addition, Long Prairie is located in a region known for its agriculture and manufacturing, which creates a demand for various goods and services.
Women-owned businesses are also thriving in and around Long Prairie because of the strong work ethic and determination of the women who run them. These entrepreneurs are dedicated to providing high-quality products and services, and they are willing to put in the hard work required to build successful companies.
As more women start and grow businesses, they can create jobs, increase economic activity, and contribute to the overall health and well-being of their communities. This is particularly true in rural areas like Long Prairie, where small businesses are often the backbone of the local economy.
In conclusion, women-owned businesses are making an essential contribution to the local economy and community. These businesses are a testament to the resilience and entrepreneurial spirit of women, and they serve as an inspiration to others who are looking to start and grow businesses of their own.
Women-Owned Businesses in the Long Prairie area:
Owned:
Aaliyah's Angelic Nails - Aaliyah Garcia
Abarrotes Lopez – Marina Ibarra-Aleman
All Star Title & Abstract - Joan Casperson
Bargain Barn - Darcy Giesler
Becam + co photo – Brandi Farrow
Better Days Treatment Center LLC - Kandice Ahedo-Gorres
Broken Arrow Photography- Ashley Farrow
Countryside Restaurant - Kelly Jo Weber, Angie Bartowicz
Eternal Arrangements - Erin Paszek: Wood flower arrangements
Hoffman Law PLLC – Karen Hoffman
Iten Funeral Home – Julie Stern
La Voz Libre- Jennie Zeitler
Lady Dog Design – Peg Churchwell
Lending Hands Community Services - Danielle Kreemer
Little Rose Custom Creations – Kate Bodle
Long Drive-In Theater – Michelle Claseman
Happy trails Embroidery & Design - Renee Kreemer
Headquarters Hair Salon & Tan – Kelly Johnson
Hoffman Law PLLC – Karen Hoffman
Ona's Alterations – Ona Reinbold
Prairie Fire – Teri Farber & Kelsey Wachman
Prairie Pharmacy - Kristie Giesler
Prairie Ridge Inn – Micki Czech
Rodriguez Fashion - Angeles Rodriguez
Salon Serenity – Stacey Urman
Sprinkle of Joy + Blooms – Megan May, Lindsey Rinde and Amy Poepping
State Farm Insurance – Kendra Delage
Todd County Foster Closet - Kristie Giesler: started a non-profit to help local adoptive, foster, and kinship families.
Todd County Realty – Kelly Hedin
VIDA - Vital Interpreting Delivering Access Inc. – Johanna Diaz-Torres & Elizabeth Quillo
Co-owned:
110 Coffee - Lisa Lennes
Advantage 1 Insurance – RaeAnn Waytashek
Aksamit Transportation – Jennifer Aksamit
Battle Lake Outdoors – Amy Allen
Camp S'more Campground – Sarah Amundson
Cornerstone Pines – Kathy Parker
D & J Stylists - Denise Kleinschmidt
Dairy Queen – Stephanie Mitzel
Dragon Willow Winery – Dawn Richter
Griff's Pizza - Marja Krueger
Hayley & Rae boutique- Lisa Lennes
Hometown Abstract & Title – Andrea Flan
Menagerie Greens Inc- Caroline Venis
Minnesota Fresh Inc. - Mary Itzler
Pastimes Antiques – Karen St. Germain
Prairie Family Dental – Dr Heather Holt
Prairie Woods Laundry – Gina Eickhoff
Red Lounge Restaurant – Germania Santos
Rohde's Midway Gas, Bar & Grill – Nikki Rohde
Subway - Long Prairie – Marjorie Smieja
The Trailer Center – Becky Hillig
Thunder Lodge – Anna Petron.