WCCO Viewers' Choice For Best Drive-In In Minnesota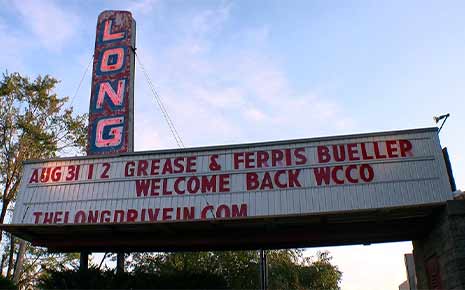 MINNEAPOLIS (WCCO) — At one point in Minnesota's history, there were close to 90 drive-in theaters.
Now, with changes in technology and real estate costs, that number is down to about six.
Of those survivors, our viewers voted the Long Drive-In in Long Prairie as the best in the state. It's been serving central Minnesota since 1956.
"It is a big gathering point for everybody," said projectionist Dave Hilsgen.
Webster defines "nostalgia" as a sentimental longing, or wistful affection for the past. And that is exactly what co-owner Dan Claseman is selling — at only $7 a pop.
"It's all about the people," Claseman said. "The gates open at 6:30 and the movies don't start in the middle of summer until ten o'clock."
More Topics
STAPLES-A multiyear, multimillion-dollar project aimed at bringing high-speed internet access to all residents in Region 5 continues this year with broadband expansion and exploration into the rural Todd and Wadena counties. The project is a cooperative effort involving regional telecommunications companies Consolidated Telephone Company and West Central Telephone Association with assistanc...