Chief of Police Duane Breiter: Responding to the needs of a Community
Tuesday, January 25, 2022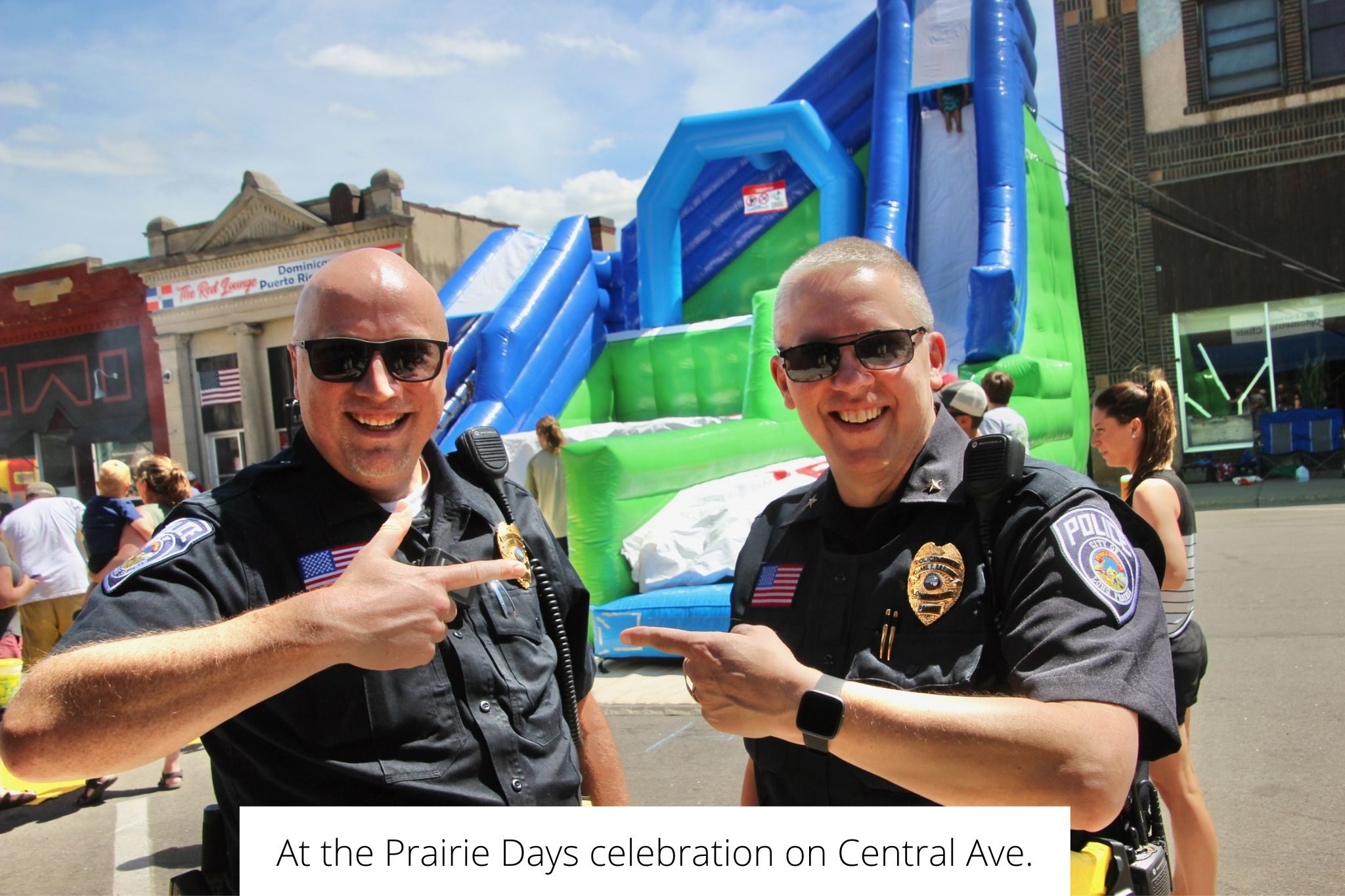 When Duane Breiter got into law enforcement, he did it for all the right reasons. Dedicated to serving and protecting, he wanted to give back by helping others and ensuring that the community was safeguarded. As a junior in high school, he had already started looking at the possibilities of harboring a career in law enforcement.
Now, as Chief of Police in Long Prairie, Minnesota for the past many months, he is quickly becoming known as a resource for other law enforcement officers to emulate and follow. Starting work as a police officer in Slayton, Minnesota in 1990, Breiter worked there for 2 years and was then hired by Chief Steve Neet at the Long Prairie Police Department in June 1992. Over the years Breiter has worked in a wide spectrum of departments, as a patrol officer, DARE officer, a police sergeant, and now Chief of Police.
Breiter leads a force of five full-time (Officer Trevor Larson, Officer Ryan Hanson, Officer Rodger Lowe, Officer Doug Rakow, Officer Ethan Wise) and five part-time officers. (Dan Lueth, Dan Hoeschen, Aimee Sebesta, Bryan Lashinski and Preston Oetterer). Together, they have demonstrated a dedication to help both the local community at Long Prairie and the larger area of Todd County.
A well-honed focus on the community
Breiter has been working in the Long Prairie area for 29 years. He feels a sense of pride and responsibility towards serving this part of the region. "I have a total of 31 years in this profession. I know a lot of people in Long Prairie and others in the area; my feeling is that the public is very supportive of all Law Enforcement in our city and county", Breiter states. As Chief of Staff, his position requires a high level of discretion and responsibility; he should also have an ability to organize projects, set goals, and use effective strategies to achieve those goals. Coordinating assigned activities with other city departments and outside agencies, overseeing all program policies and services at the Police Department while focusing on crime reduction, prevention, and community-responsive solutions are some of the multifarious tasks that Breiter takes care of daily.
Requiring the exercise of significant initiative, judgment, and decision making Breiter's work is performed under the general direction of the Mayor, City Administrator and City Council. Breiter says that he also works closely with other agencies such as Child Protection, Community Corrections, and the City and County Attorney's offices.
In Law Enforcement, it is all about Communication
Communication is an integral part of a police officer's job, as it involves interrogating suspects, talking to victims, lodging complaints, executing search missions, and also reporting to the seniors. Police officers must possess excellent written and verbal communication skills to execute all these functions. To Breiter, engaging with people is a vital part of his daily routine. "I talk to people with respect, and listen to them when they are looking for answers regarding a situation they may be going through", he affirms. As for the favorite aspect of police work? " I like the variety of many different calls that I respond to. I especially like working with the public", Breiter says.
Although police officers of small towns typically serve fewer people than urban police departments, they continue to perform the same core functions - law enforcement, crime prevention, traffic control, protection of civil rights and liberties, solving crimes, and preventing terrorism. What has been his experience working in Long Prairie, Todd County? "In a small department like ours, the Police Chief still goes on calls, gives guidance and direction to all officers when needed. I also work closely with other agencies, including the Todd County Sheriff's Office and area Police Departments."
Law enforcement in a close-knit community
Taking over as Police Chief is proving to be a great opportunity for Duane Breiter to display his skills and proficiency in a critical area like law enforcement. "This undertaking is teaching me so much more about the community I serve," he says. "I love my job and have formed a close bond with the people of the Long Prairie community. Together, I want to do what I can to help them shape their lives and that of the future citizens of this remarkable town."