The WAVE/Saludos Center at Long Prairie: Newcomers are valued. All are welcome.
Friday, February 18, 2022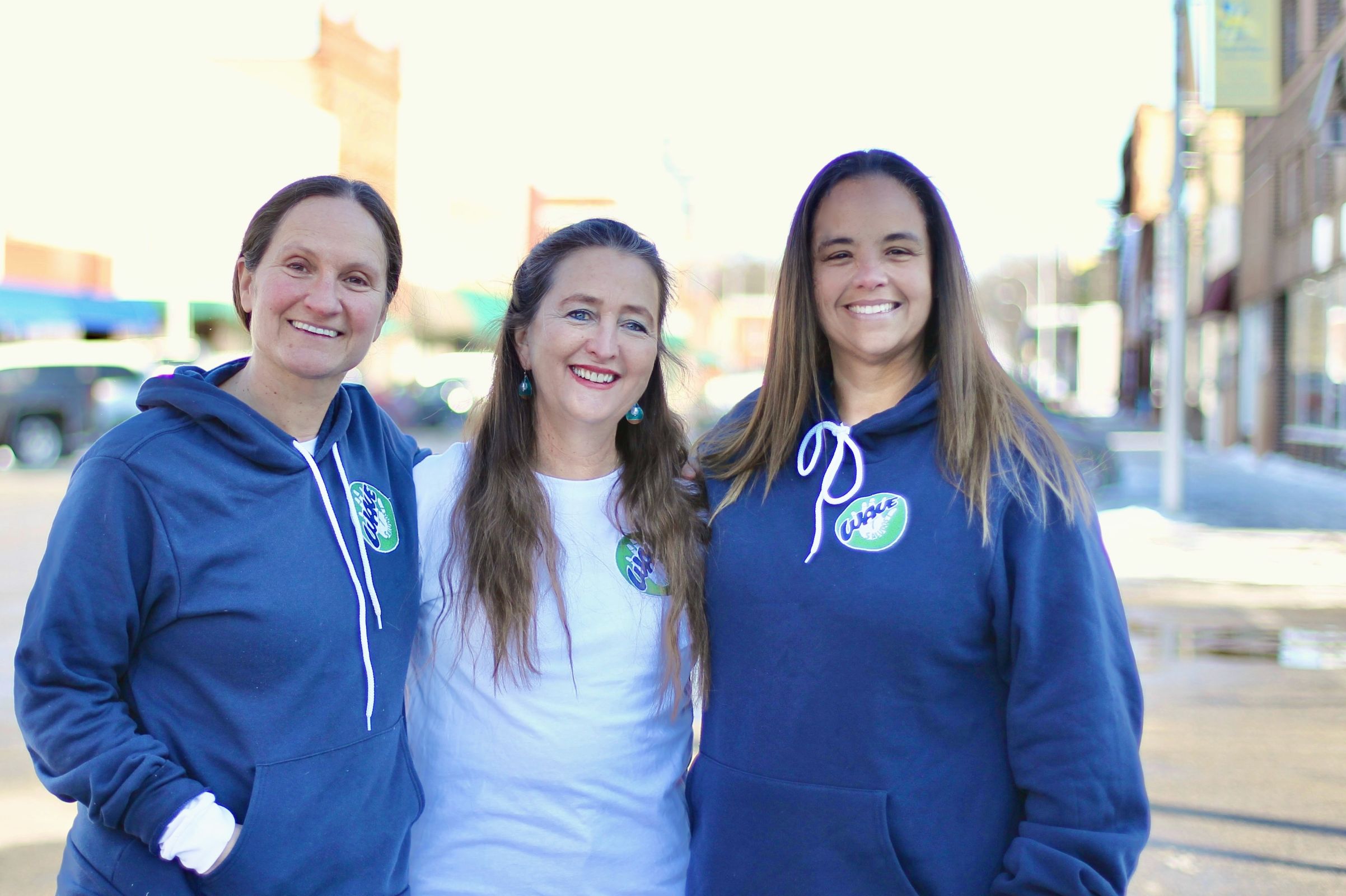 The "WAVE/Saludos" Center supports engagement and outreach among all newcomers by providing resources at key access points, developing community partnerships, and hosting community networking meetings. WAVE/Saludos stands for "Welcoming Advocates Valuing Everyone", with Saludos being the Spanish translation for "wave". Its vision? To empower new and existing community members by fostering a welcoming environment, while providing equitable access to community resources associated with wellness.
The WAVE/Saludos Center: An initiative that began with the University of Minnesota
The University of Minnesota Extension Central Regional Sustainable Development Partnerships (CRSDP) aims to sustain Minnesota's natural resources and rural communities by working with communities to address sustainability issues. Through authentic community-University partnerships, the objective is to co-create innovative solutions and fulfill the University's land-grant mission.
In February 2021, Long Prairie Area Chamber of Commerce applied for a project grant, citing the need for building a Welcome Center. The idea was approved by the CRSDP and the Chamber has received funding from the University of Minnesota Extension for the years 2021-22. The Initiative Foundation has also extended its support with a grant for bilingual services at the Center. To give more weightage to the project Long Prairie is reapplying for the grant this year.
The Welcome Center: Helping Newcomers Find Their Way
WHO is involved and why?
Luan Thomas-Brunkhorst, Director, Long Prairie Area Chamber of Commerce feels that the WAVE/Saludos Center has been long overdue. "There is no welcome center, other than the Chamber of Commerce. Newcomers need to have a hub where they can find general information about our town and the region. They also require access to resources like Daycare, Housing and Workforce. As people arrive here, they also need access to culturally appropriate foods, opportunities for physical activity, as well as other wellness resources provided by WAVE/Saludos partnership with Todd County's bilingual SNAP Ed educator, Elizabeth Quillo, from the University of Minnesota. We can connect newcomers, as well as established community members, with these educational opportunities and resources from Extension in addition to the right people from other agencies, appropriate city and/or county offices, or other organizations as requested. It is exciting that we have bi-lngual capabilities as well. The Latino community has been growing over the years, and this center will address many of the questions that are asked almost daily", she says. The WAVE/Saludos Center are trying out new initiatives with other organizations in the community. Law Enforcement is one of them. "Region Five, along with the Initiatives Foundation gave us a grant to connect English speakers of Adult-based Education with law enforcement officials. This is where a lot of miscommunication as well as dysfunctional conversations are taking place.. We got them together and the results have been profound", Luan says.
Bi-lingual capabilities: Interpreting, Translating & Business Development
The WAVE/Saludos Center has been co-founded by Luan Thomas-Brunkhorst, Long Prairie Chamber Director, Johanna Díaz Torres, medical and community interpreter, and
Elizabeth Quillo, University of Minnesota Extension Bilingual SNAP Ed Nutrition and Wellness educator, to provide a welcoming center for all, and to connect the community with wellness resources for improved wellbeing and access to essential services. Both Elizabeth Quillo and Johanna Díaz Torres are Spanish-speaking community connectors. Prior to coming to Minnesota, Johanna worked for 17 years at the University of Puerto Rico as the registrar's "right hand" and has brought her wonderful talents here to provide access through language services. Elizabeth worked as a medical interpreter for over 20 years prior to her position at the University of Minnesota Extension in SNAP Ed. "We wished to fill an essential need to bridge those with limited English to vital healthcare and community services in order to create a sense of equity", Elizabeth states. "When people come here from other countries, they need information. They need resources. They have nowhere to go plus they struggle with the language. It gets frustrating for them. We want to be that connection that people can turn to for improving all community members' wellbeing, a one-stop source that gets people in touch with various entities in the community", Johanna says.
For local business development services, the welcome center refers everyone to Rick Utech at the Todd County Development Corporation on Central Avenue. He can help anyone start up a business and offers technical and educational assistance. However, there is a need for bilingual support of Latino business owners and/or upcoming entrepreneurs in the area. They need a place to ask questions about starting their own business or getting technical assistance for an existing business. Monica Segura-Schwarz, a bi-lingual business development associate from the LEDC (Latino Economic Development Center) comes once a week to offer her services to Latino community members. She has already spent many hours helping visitors in the WAVE/Saludos Center.
GOALS:
There is a lot of work yet to be done, and a lot of work going on at the WAVE/Saludos Center. The goals described in their grant application are as follows:
Advocacy/informal or individual support groups will be created based on the needs of the group. These groups would be created with the purpose of easily sharing information about opportunities and resources that meet each group's needs.
Consulting and connecting with community partners to be just, equitable, diverse, and inclusive.
We would help to provide newcomers, the Latino population, and other community members with orientation and education around areas that may be different from their place of origin. For example, nutrition and gardening education, physical activity opportunities, 4H wellness club for youth called "BIENESTAR": "wellness"), mental flourishing as related to holistic health, financial capability workshops, driving regulations, insurance, quality rehabilitation consulting, worker's rights, how to navigate the healthcare system.
We would develop a protocol for handling immigration issues, prioritizing emergency needs, and assistance with paperwork for citizenship, renewal of Green Cards, etc.
"We hope to make a difference by providing connections and access to resources which we hope would serve to create a welcoming and equitable environment", Luan says.
As for now, the WAVE/Saludos Center is fast emerging as the focal point of Long Prairie's vibrant, diverse newcomer population, where newcomers are valued, and all are welcome.
The Welcome Center is located in the library building. Luan Thomas-Brunkhorst is in the Chamber office Monday-Friday 9am-3pm and can assist residents in any way possible. Monica Segura-Schwatz from the LEDC – Latino Economic Development Center, has hours on Tuesday from 11am-4pm to support any one in the Latino community with business development services. Elizabeth Quillo and Johanna Diaz Torres have flexible hours, but they are in the office on Wednesdays. They can meet with anyone who makes an appointment with them. Come and pick up their card for their contact information. All are welcome.