Long Prairie's Main Street Renaissance: The Initiative Foundation's Main Street Revitalization Program
Tuesday, September 19, 2023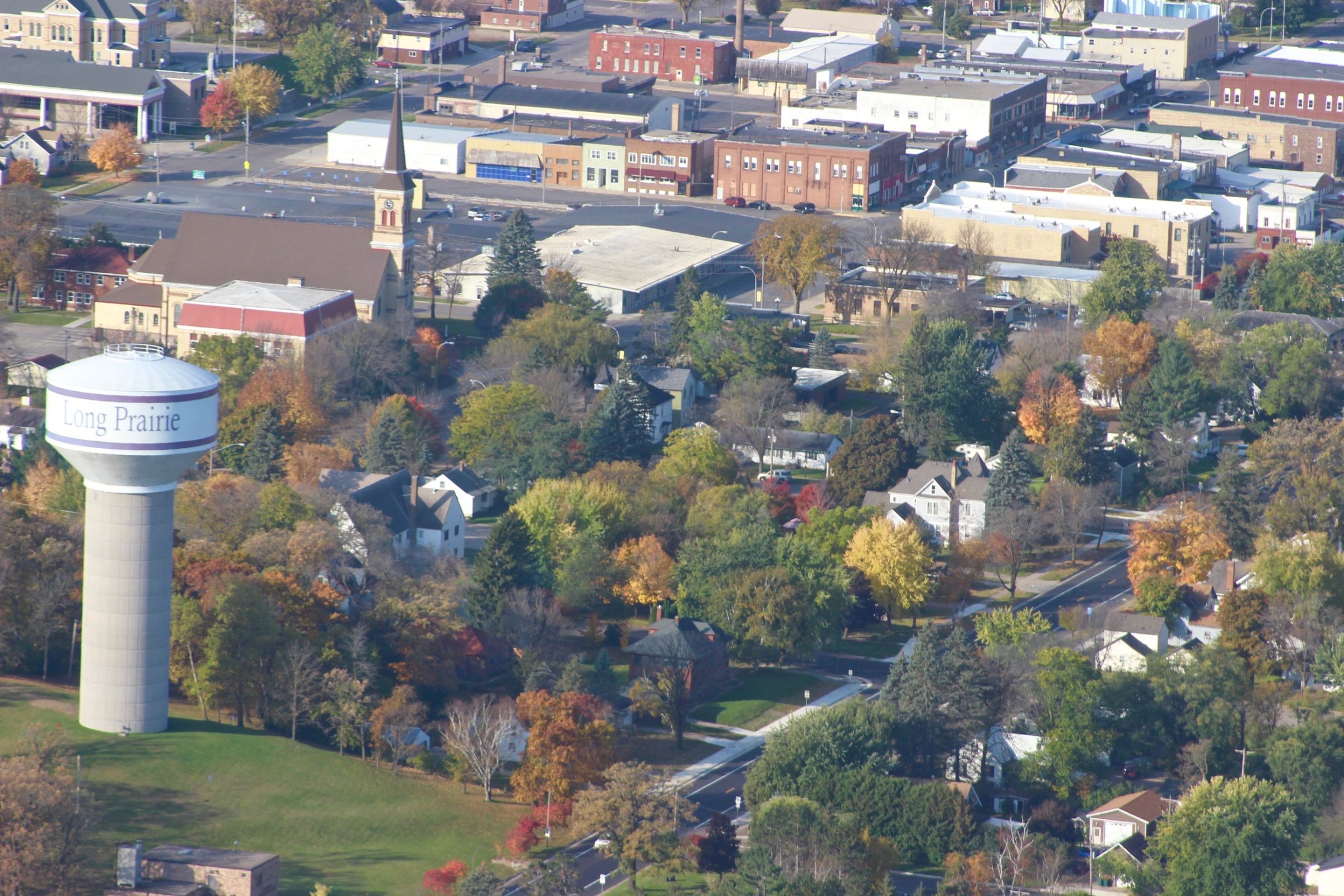 Long Prairie has been experiencing a remarkable transformation recently, thanks to the Initiative Foundation's Main Street Revitalization Program. The Initiative Foundation, a non-profit organization committed to fostering community development, received a grant of nearly $4.5 million, designated to breathe new life into Main Streets across six cities, including Long Prairie. In Long Prairie alone, approximately $490,000 was allocated to fuel revitalization efforts.
An ability to align perfectly with program guidelines
Don Hickman, the Vice President for Community & Workforce Development at the Initiative Foundation, provided valuable insights into the grant application and approval process. He highlighted the quality of applications received from Long Prairie and the other five Main Street Economic Development communities. Hickman said the process, which includes recommendations from the local Economic Development Authority, has been thorough and has successfully identified qualified businesses within the designated corridor. He also commented on the businesses' ability to provide the essential 70% project cost match, aligning perfectly with program guidelines.
One of this initiative's most remarkable aspects is the number of applications received. The Long Prairie Economic Development Authority meticulously evaluated 30 applications and an impressive 28 projects have been approved for funding up to 30%. These projects include property repairs, construction, landscaping, demolition, design, engineering, and non-municipal infrastructure improvements. The Foundation's grant stipulates that all projects must commence within six months and conclude within 36 months.
A Program that will help leverage Public Investment and Spur Growth
Hickman added that the impact of the Initiative Foundation's funding on completed projects in Long Prairie has been impressive. He stated, "Suppose all projects are successfully executed and remain within budget. In that case, the injection of state funds totaling $493,000 will catalyze over $2,109,000 in new private investments, resulting in a total impact of $2,602,000 in the downtown corridor. These figures underscore the program's ability to leverage public investment for exponential growth in the private sector."
One noteworthy aspect of Long Prairie's revitalization efforts is the inclusivity demonstrated by the Chamber of Commerce and WAVE (We All Value Equality) initiative. Their concerted efforts have ensured that language barriers do not hinder Spanish-speaking entrepreneurs from participating in this transformative program. This commitment to inclusivity and diversity strengthens Long Prairie's economic landscape, fostering a thriving, multicultural community.
Long Prairie's Main Street Revitalization Program: Ushering in a New Era of Growth and Prosperity
The Initiative Foundation's role in Long Prairie's Main Street Revitalization Program has ushered in a new era of growth and prosperity. The substantial grant and a robust application and approval process have led to numerous projects poised to rejuvenate the town's heart. The potential for significant private investment in the downtown corridor promises long-term economic benefits. Furthermore, the Foundation's commitment to inclusivity and adherence to program guidelines demonstrates a balanced approach to community development. As Long Prairie transforms, the Initiative Foundation is a beacon of hope and progress for the town's Main Street.