Celebrating Manufacturing Month in Long Prairie - Manufacturers' Breakfast with Enterprise-CP
Thursday, October 19, 2023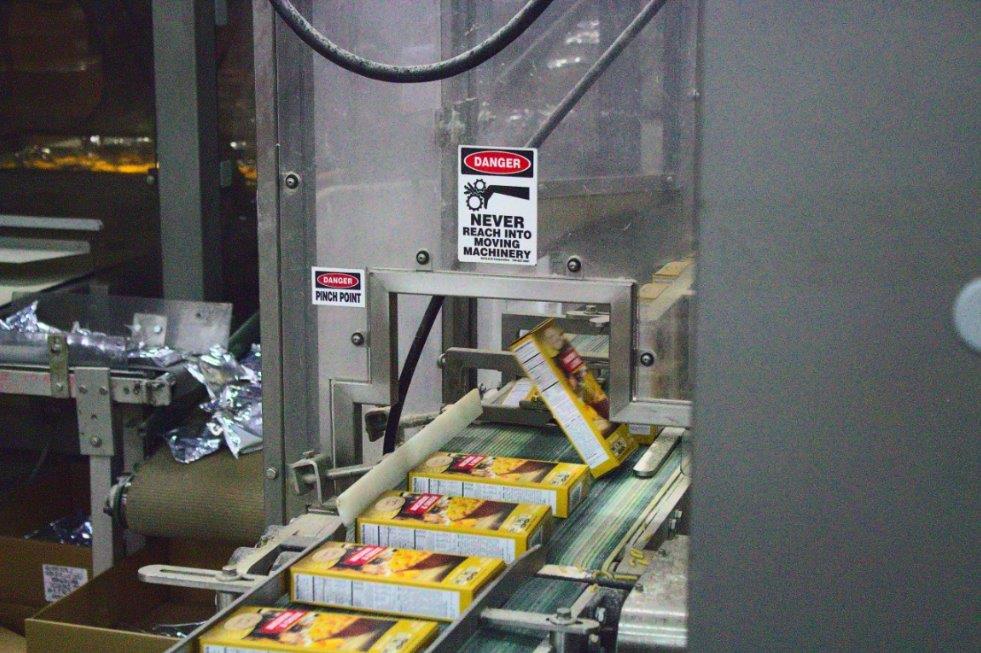 In the United States, the entire month of October is dedicated to celebrating the manufacturing industry. Manufacturing Month in the USA is an initiative to recognize the significance of manufacturing and its contributions to the national economy. It provides a platform to showcase the innovations and advancements within the industry and raise awareness about the various manufacturing career opportunities. Minnesota has a rich history in manufacturing. The state has long been known for its diverse manufacturing activities, from food processing and machinery production to medical device manufacturing. This industry provides jobs and fosters economic growth in the region. In Long Prairie, manufacturing is not just an industry but an integral part of the community's identity.
Long Prairie's Tradition: The Manufacturer's Breakfast
The City of Long Prairie is proud of its manufacturing heritage and holds an annual Manufacturer's Breakfast, an event hosted by the Long Prairie Economic Development Authority every October as part of Manufacturing Month. It serves as a platform for showcasing and recognizing local manufacturers who have significantly contributed to the community and the industry. This year, the spotlight shines on Enterprise-CP, affectionately known as "The Noodle Factory."
Enterprise-CP: "The Noodle Factory": From Humble Beginnings to Industry Leader
Enterprise-CP, headquartered in Long Prairie, is a name that echoes far beyond its Minnesota roots. Established in 2015, the company began operating out of the old Walmart building in Alexandria, MN. Today, Enterprise-CP is a powerhouse in the manufacturing and pasta meal and packaging sector, running out of a 300,000-square-foot facility in Long Prairie. With nearly 90 employees working across three shifts in their cutting-edge facility, they have redefined innovation in the industry. This local gem has rapidly evolved into a significant player, crafting macaroni and cheese, pasta dinners, pasta sides, and boxed meals for the world's three most prominent retailers.
Local Workforce and Innovation
One of the critical strengths of Enterprise-CP is its commitment to the local community. The company takes pride in hiring local staff eager to grow and develop professionally. With multiple shifts, production positions encompassing packaging and shipping, and a skilled team of maintenance mechanics and line technicians, they ensure the seamless operation of high-speed production lines, churning up to 550 cartons of macaroni and cheese every minute.
Quality Assurance and Production Excellence
The quality of their products is at the forefront of their operations, thanks to the dedicated Quality Technicians who inspect and communicate concerns or deficiencies to management. They play a pivotal role in upholding the plant's quality, safety, and efficiency standards. The Press Room staff is responsible for pasta production equipment operation, ensuring that the raw ingredients are properly blended to create the many pasta shapes and sizes produced, with a staggering output of 8,800 pounds of noodles per hour.
Looking Ahead: Enterprise-CP's Vision
What sets Enterprise-CP apart is its forward-thinking approach. In 2020, they expanded their operations by adding a flour mill in Cando, ND. This mill now produces a significant portion of the flour in their delicious pasta, bringing another facet of their manufacturing process under their purview.
Nolan Wolkow, President at Enterprise-CP, sums up the company's ethos perfectly when he says, "By anticipating the wants and needs of our customers, creating new and innovative products, and collaborating closely with our stakeholders, ECP will continue to be a company to watch in 2024."
Enterprise-CP, "The Noodle Factory," symbolizes the innovation, dedication, and community spirit that make manufacturing a cornerstone of our local and national economies. They not only create delicious pasta but also a strong bond between manufacturers and the community they serve, ensuring a brighter future for all.
The Manufacturers' Breakfast event will be held at the Long Prairie Country Club on October 17, 2023, between 7 and 8 a.m. For more information on the event, please contact Luan Thomas-Brunkhorst or call 320 732 2514.